The Caymen Islands
This January Michael and I joined our friends for a spontaneous 4 day trip in the Caymen Islands and could have stayed forever. The island is growing at a very fast rate but it has in no way lost it's special island charm.
The direct flight from Toronto to Grand Caymen is a simple and quick 4 hour flight. Before we knew it we had left -30 degrees weather in Toronto and had arrived in paradise at a comfortable +28 degrees.
Accommodations
We chose the beautiful Caribbean Club Boutique Resident Hotel to accommodate us for our quick getaway and we were not disappointed. The hotel is located a quick 7-10 minute drive from the airport, right on the famous 7 mile beach.

The Caribbean Club is truly a home-away-from-home and unique in its design. This boutique resident hotel is pure class and every detail has been polished to perfection. To say that this is simply a hotel does not give it justice as the Caribbean Club combines everything you need from a hotel with the added comforts and amenities of home that are usually missing in your standard hotel room.
What really struck me while we were there was the unique feeling that we didn't feel rushed to leave our suite. You know the feeling you get when you stay at a standard hotel room, even the nicest ones, and you think "ok, where to next?" because you don't want to linger in your hotel room for too long? This hotel offered a completely different experience - we didn't want to leave!
Our suite was an experience in and of itself and we never once felt 'stuck' or separated from the rest of our group since we were sharing the same suite with them. There was really no reason to feel rushed to leave the room because it was so comfortable, had the views, the food, the living room, the dining room, the balcony, and our friends! I thought that this would be an ideal place to return to when our own family grows and we have kids running around.

Within the one suite each couple had their own bedroom with an ensuite bathroom, sliding glass doors with access to their own sections of the balcony, wall to wall windows with a ton of natural light, and plenty of room to spare. There was so much space we never once felt like it was too close for comfort. It was the first time I have traveled with friends and shared a suite like that. Usually each couple gets their own room and the group gets divided up but this was more like a home… just better!
A Traveling Celiac
From a celiacs perspective, traveling and having access to my own kitchen is invaluable. I have traveled to many countries and although I do my best to do my homework and communicate my gluten free needs when I dine out, nothing trumps having a kitchen of my own to make my culturally inspired gluten free meals in. Having the option to cook for myself if I don't feel safe dining out gives me peace of mind and that is something worth paying top dollar for.
Click here to see my top 5 favourite tricks for traveling celiacs!
Restaurant Dining
Beyond the kitchen in the suite, there is an on-site top class Italian restaurant called Luca. Luca offers authentic Italian food with an array of options for vegetarians and meat eaters alike and they also provided me with an exclusive GLUTEN FREE MENU!
This is a dream for every celiac. Not only are they aware of what gluten free means, they actually have a whole separate menu for us and ensure that when you tell them that you are a celiac they consult with the head-chef and cook everything separately with extra caution regarding cross-contamination. We were also told that if you let the restaurant know of your celiac disease in advance when booking the reservation, they will prepare you a gluten free dessert free of cross-contamination. Bonus!
Brunch
On Sundays Luca offers a first class brunch. People from all over the island line up to dine and enjoy the delicious buffet brunch. The restaurant makes up for the fact that there is a line by pouring everyone complimentary champagne while they wait. I can't complain about that!
Caribbean Club Highhlights:
Every home amenity and detail was thought of.
- There is a fully stocked kitchen in every room with top quality appliances. I am talking dishwasher, fridge, oven and stove top, blender, dish ware, Tupperware for storage, glassware, food processor, cookware, etc… If you need it they've provided it.
- Laundry machines.
- Comfortable beds and pillows (which is hard to find when traveling, especially when sleeping next to a 6'4, 210lb man.)
- The balconies are expansive with incredible patio furniture. The sun bathing chairs were professionally dressed with really comfortable padding & decorated with a beautiful crisp white Caribbean Club sheet.
- The hotel is west facing so every night we parked our butts on our balcony and watched the sun-set over the expansive horizon of turquoise water and white sand beaches.
- The water is nice and calm so swimming or floating around on floaties is no problem.
- Friendly staff.
- The boutique experience ensured that the beach was never overly packed and there were always plenty of beach chairs always available.
- Plenty of privacy.
- Fully serviced beach front with a delicious cocktail and hors d'oeuvres menu.
- Infinity pool - this was my first experience playing in an infinity pool and the views were spectacular.
- There is a grocery store & alcohol shop directly across the street from the hotel. There is also a market (Camana Bay) 1.1 km away.
- The Caribbean Club has been awarded 3 prestigious awards on Trip Advisor 2019 for
1- Top 25 Small Hotel in the Caribbean.
2- Top 25 Luxury Hotel in the Caribbean.
3- Top 25 Hotel for Family
Thank you to everyone who made our stay at the Caribbean Club Boutique Resident Hotel so very special. Michael and I made memories that will last a life time. We cannot wait to return, hopefully sooner than later! A special thank you must be made to our dear friend Mia Parres for the incredible hotel suggestion. See you in the sun again soon!
Photo Gallery: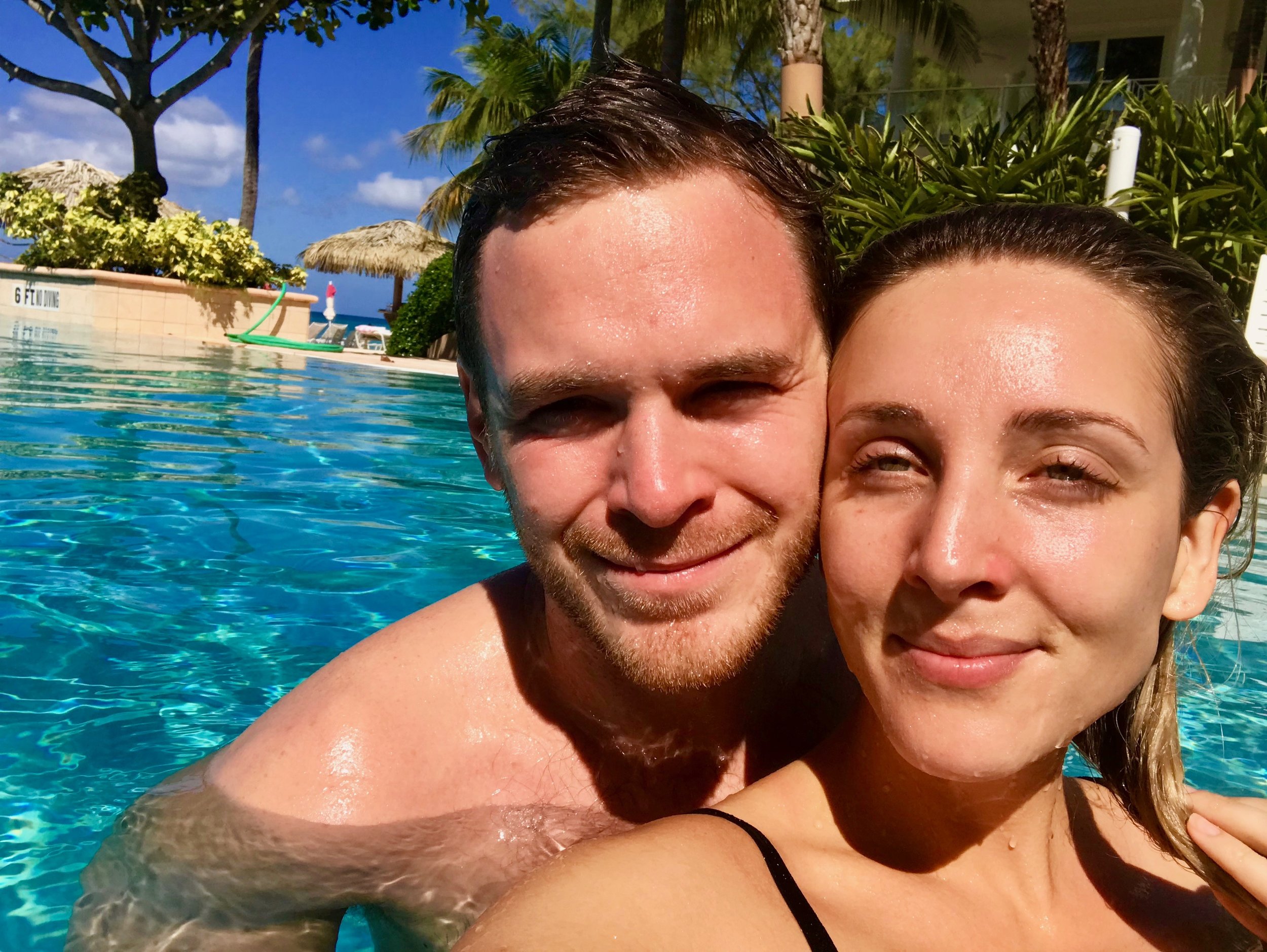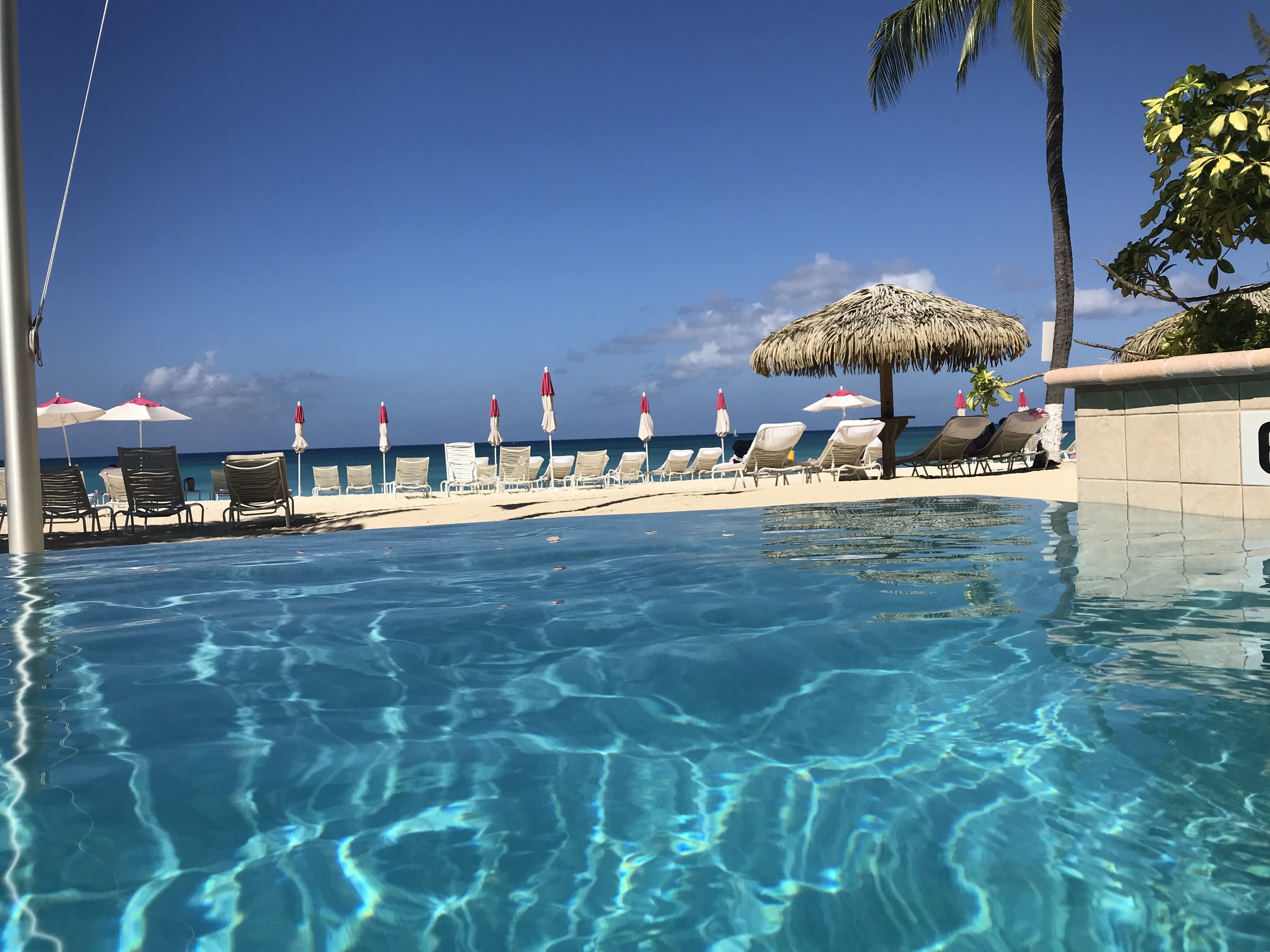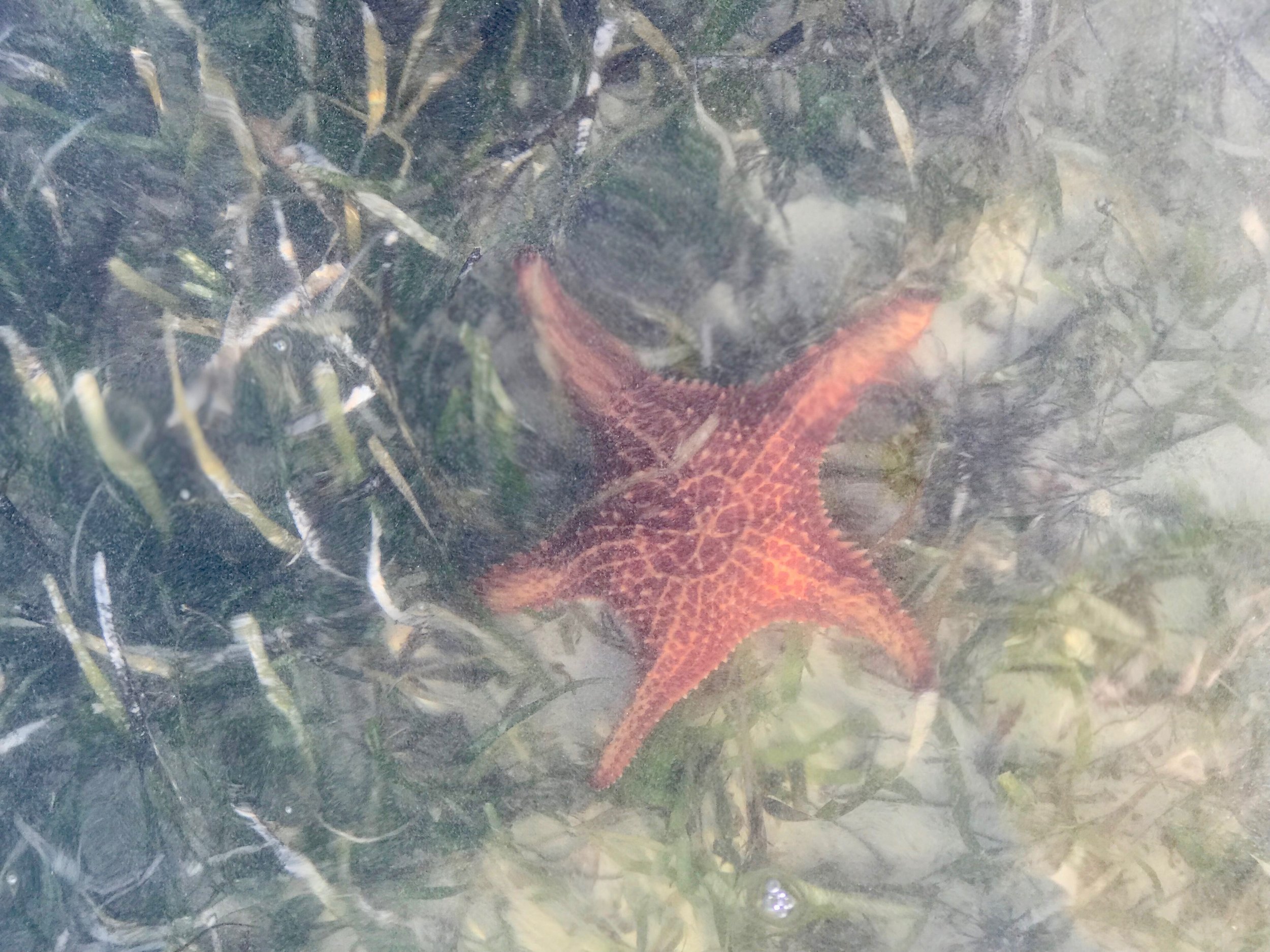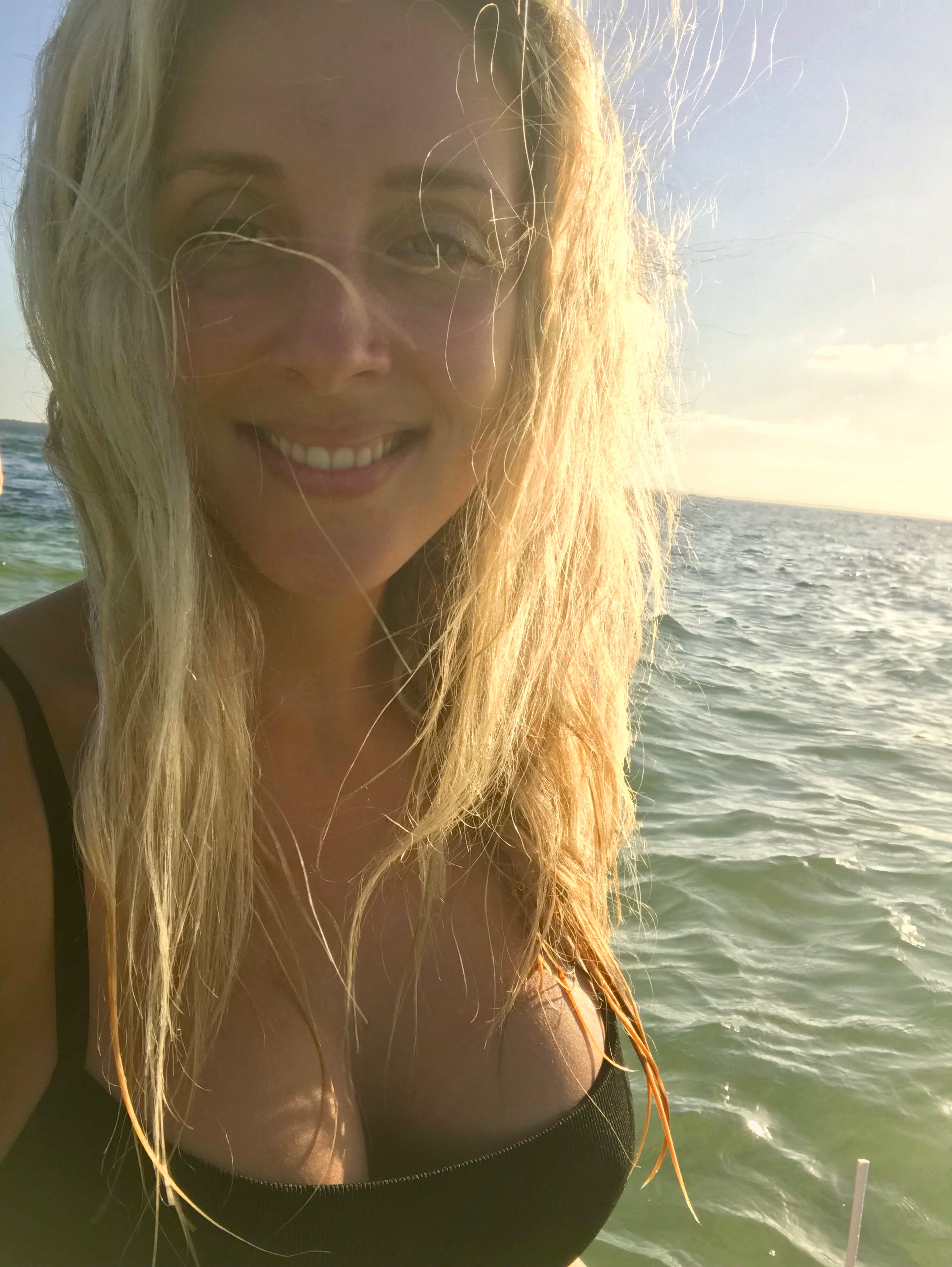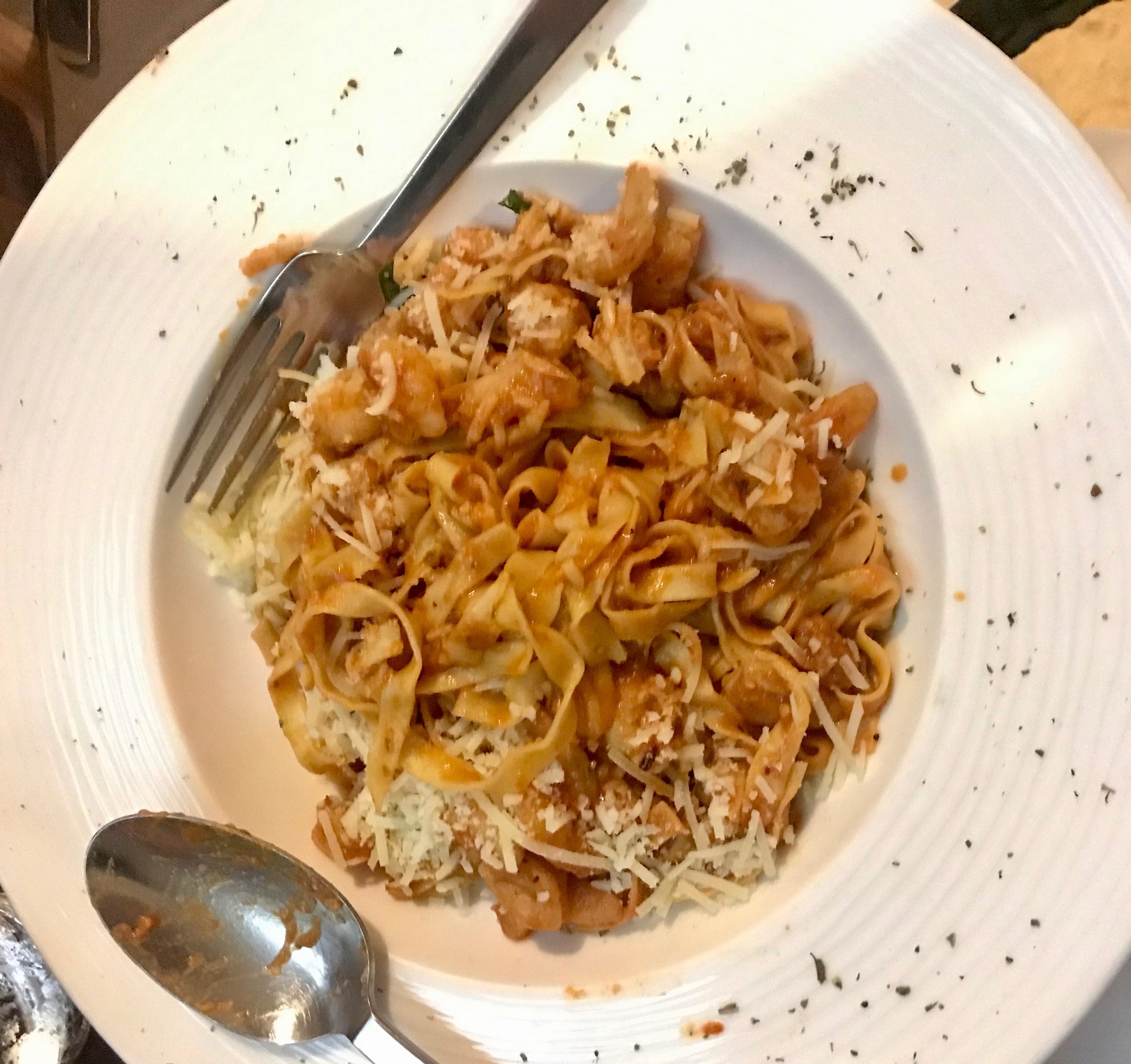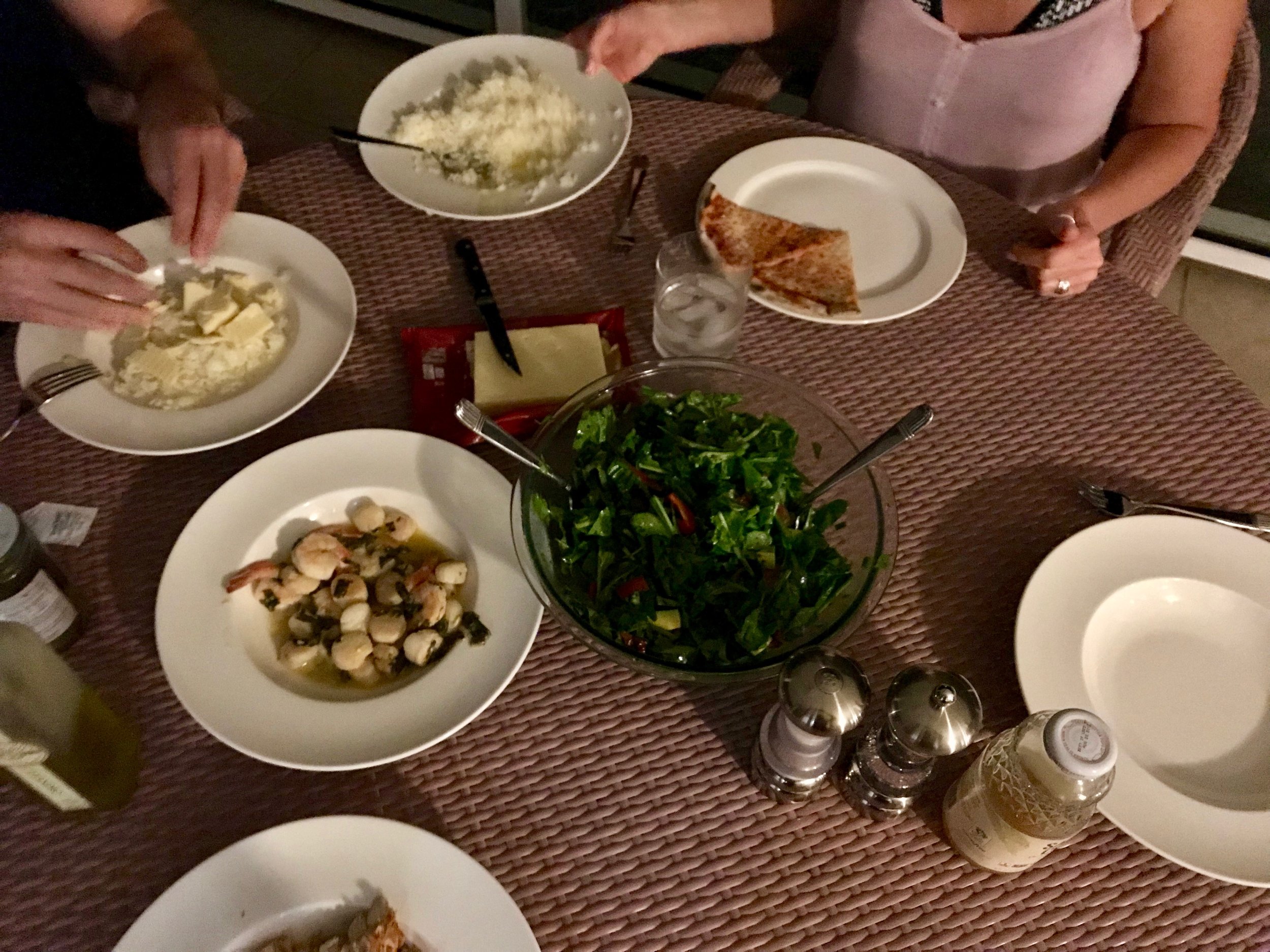 Thanks for following along on our quick 4 day journey to the Caymen Islands!
xoxo Sending Love and Light
Lisa Marie Holmes
Follow me on my social media platforms for more fun, loving, healthy lifestyle stories and adventure!
Instagram: lisa.marie.holmes
Facebook: Lisa Marie Holmes