It has been a year and a half since Michael and I said "I do" in August, 2017. Since our wedding was filmed and aired on the DIY Network USA and HGTV Canada, we had to sit on our engagement and wedding photo albums for a while so that we didn't reveal too many details before the show was released.
Now that it has aired, it is with much anticipated joy that I share with you some of our most cherished moments from our wedding day captured on film. Even my own family and wedding parties haven't seen all of the photos yet! Trust me, it wasn't easy keeping these private for so long but it was definitely worth the wait.
Our Private Blue Mountain Outdoor Wedding
The Blue Mountain region of Ontario has a very special place in my heart. I have been coming here since I was 19 to visit my family as my parents moved here in 2007. The Blue Mountain region offers so much more than the famous "Blue Mountain Ski Resort." In this beautiful and quaint area of Ontario there is a rich cultural history as this is the original land of the Pétun (Tobacco) & Wyandot (or Wendat) people.

With rolling hills sculpting the land alongside the shores of the Georgian Bay water, hiking trails that cut through dense and untouched Canadian forests, and little communities scattered along highway 26 full of artists and artisans, there is much to revel in. The air smells different up here, more fresh and clean with the soft scents of pine and cedar.
One thing I always knew for certain was that when I married the love of my life, I wanted to do it outside, barefoot, connected to the land, and surrounded by nature and all of 4 elements (earth, water, air, and fire). This land is very special to me and I am thankful that I was able to be married in this beautiful region that I now call home.
August 11, 2017. The Dress Rehearsal:
August 12, 2017. Wedding Day: Team Bride Getting Ready.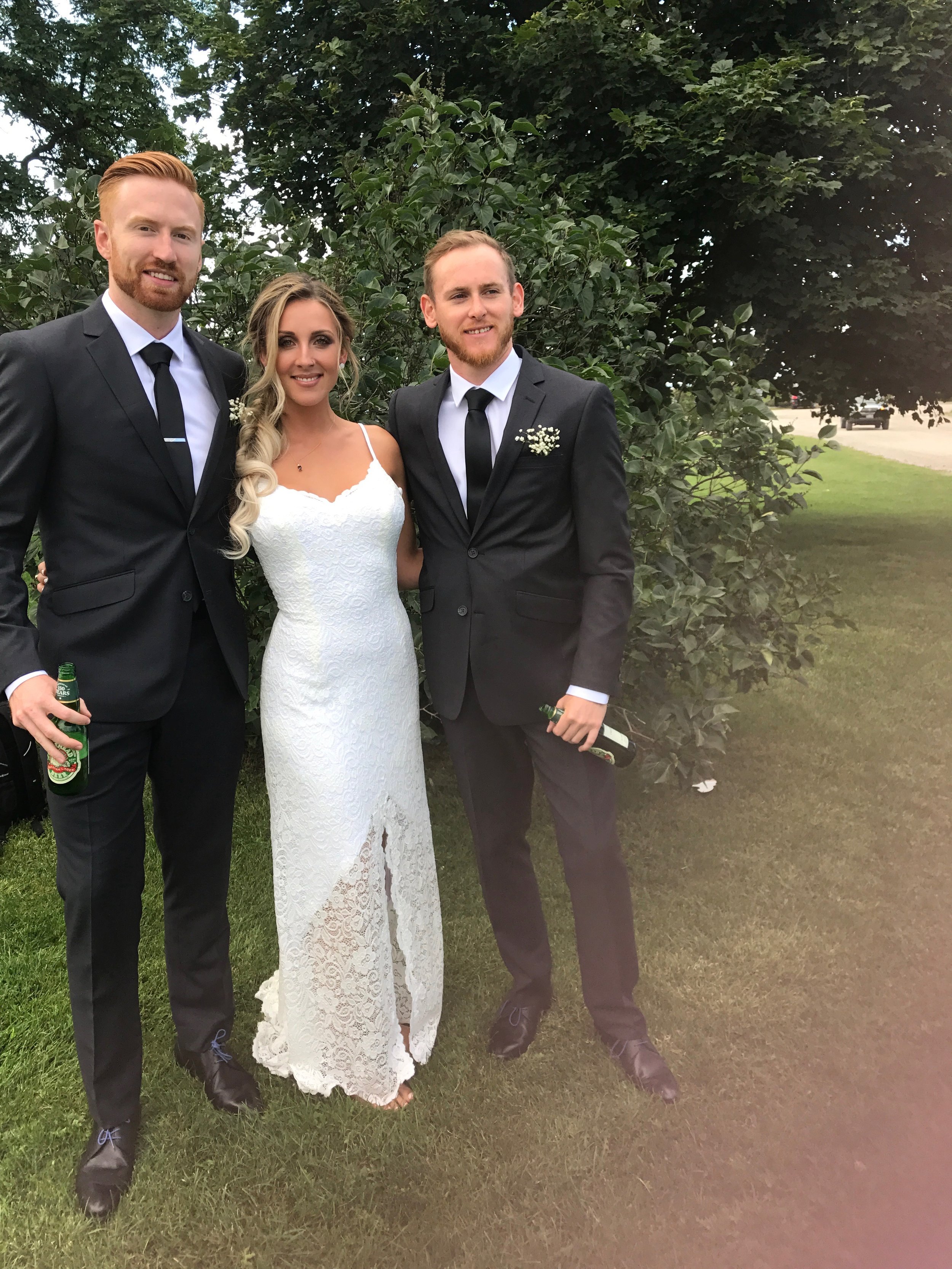 August 12, 2017. Wedding Day: Team Groom Getting Ready.
August 12, 2017. Wedding Day: Ceremony and Reception.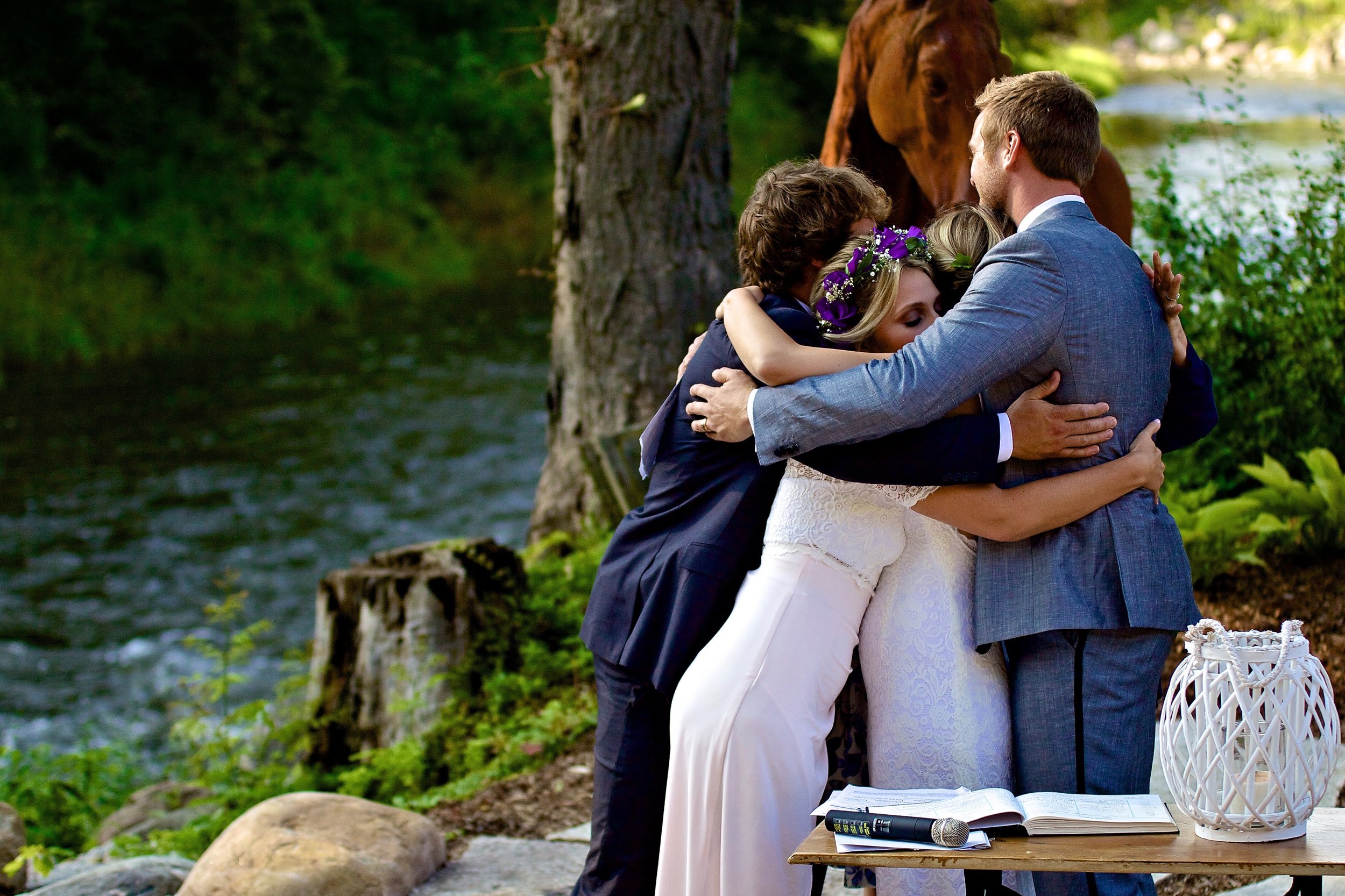 Our Official Wedding Day Video:
Michael and I had set an intention for our wedding. We wanted the focus of our wedding to be on more than just the two of us; we wanted to celebrate and throw a party in the name of love, for everyone in our lives, and that is exactly what we accomplished. In so doing, we received more love than we could have ever expected or anticipated. It's an amazing feeling being on the receiving end of so much love and we continue to feel that same dedication from our friends and family to this day.
Thank you so much to everyone who was involved in making Michael's and my wedding so very special. From the hair and makeup artists, to the film crew, to the friends that are family and the family that are friends, and to everyone in between who has supported our relationship from the very beginning, THANK YOU! We could not be where are are today without your unwavering love, kindness, support, and guidance.
xoxo Sending Love and Light
Lisa Marie Holmes
Follow me on my social media platforms for more fun, loving, healthy lifestyle stories and insight!
Instagram: lisa.marie.holmes
Facebook: Lisa Marie Holmes